Additional Services
Install a chemical pump
Scott's PPE can install a chemical pump system and program your existing extractor to run an efficient "in-house" cleaning program. We are familiar with most makes and models of extractors.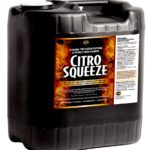 Solutions Safety Cleaning & Disinfectant

Scott's PPE proudly stocks Solutions Safety Cleaning and Disinfectant products. Please visit our SHOP for more information and MSDS sheets.
NFPA 1851 Compliant
Scott's PPE can provide NFPA 1851 compliant cleaning, inspection, tracking and repair to your fire department. All of our processes and procedures meet or exceed NFPA 1851 standard requirements.
Save
Save
Save
Save
Save
Save
Save
Save
Save
Save
Save
Save
Save
Save
Save
Save
Save